Outpatient Associate Therapist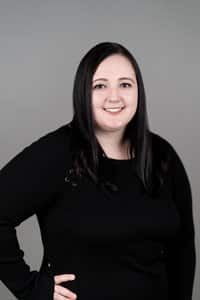 Outpatient Associate Therapist
Currently accepting new clients
Jasey has dedicated her life to helping others live their best lives. She has recently graduated from Penn State University with a Bachelor of Science in Psychology with plans to attend graduate school in the Fall of 2020 at Carlow University to obtain her Master of Arts in Psychology with a concentration in forensics.
Her time at Makin Wellness is paired with her work as a psychiatric assistant at Western Psychiatric Hospital on the General Adult unit. Her experience consists of working with clients that have struggled with mental health disorders including anxiety, depression, schizophrenia, borderline personality disorder, and psychosis. She has a strong interest in mental health and she believes it is essential to educate people with information and techniques on how to cope when they feel symptoms of anxiety and depression. Jasey has found great success with treating each patient on individual terms. Available for assessments online or in office at the downtown Pittsburgh location.
Eagerly studying criminal applications such as an individual's competency to stand trial, their mental state at the time of an offense, and mediating factors in sentencing, she is familiarizing herself with the many important roles that psychology professionals play in this field.
Jasey's main goal is to make clients feel as comfortable as possible during sessions in order to construct accurate and detailed assessments.
​
Forensic Services and Assessments