Medical Marijuana
Assisted Therapy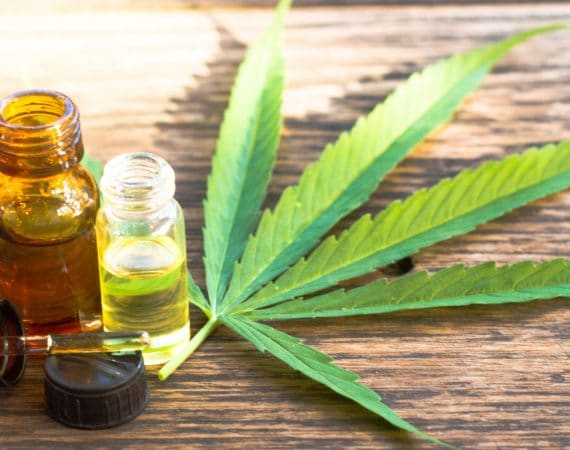 Whether you've recently been diagnosed or have been crippling with mental health or addiction concerns for years, dealing with it alone can be  difficult. Regardless of how intense your symptoms are, having issues with trauma , anxiety or addiction can make simple daily living feel impossible.
Some clients have struggled throughout their lives finding the right addiction , anxiety or trauma treatment. Since everyone has a unique brain chemistry, everyone will react differently to pharmacology or medication. This is similar to how every everyone responds different to treatment. Making sure you are seeing the right therapist also adds another factor that can lead to confusion.
As we continue to learn about the benefits of medical marijuana, we are constantly discovering new ways of incorporating it into treatment as a natural alternative to traditional psychiatric medication. There is growing research and evidence that shows medical marijuana can be an effective option for those with trauma , anxiety or opioid addiction histories. In order to help answer any potential questions you can have, we are going to over the basics for medical marijuana as a treatment option so you can start to decided whether or not this may be a good option for you.
At Makin Wellness , we are licensed to diagnose and provide treatment in the State of Pennsylvania and will talk about the mental health and addiction diagnoses that are currently qualifying conditions. We anticipate that this list will be growing soon, as there are many more mental health and addiction diagnoses that can respond positively to medical marijuana.
Current Qualifying Conditions
Post Traumatic Stress Disorder (PSTD) – Clients who have gone through, observed or even heard about a traumatic event, such as disasters, war , abuse, tragedy, abusive relationships or childhood can develop PTSD. According to PTSD United, About 70% of the US population has experienced  some type of traumatic event one in their lives; that's about 223.4 million people. Out of that, about 20% will develop PTSD. Women are also twice as likely to have PTSD compared to men. Many times PTSD is misdiagnosed as an anxiety or depressive disorder so it is important to see a trauma-informed clinician for an accurate evaluation and diagnosis.
Opioid Use Disorder – Medical cannabis can help people who are in recovery from opioids as this a much safer alternative.  Medical marijuana may also be a good option to ease the symptoms of withdrawal or to limit use. Many have shared that medical marijuana relieves aches, anxiety and urges to use opioids. In the State of PA, 8 major universities are currently conducting medical marijuana research for opioids use disorder so there should be more evidence regarding this shortly.
Anxiety Disorder- effective July 20, 2019
Typical Treatment
We specialize in an individualized approach. The primary types of treatment are:
Cognitive Behavioral Therapy (CBT)- This is evidence and research based talk therapy that involves sessions with a licensed therapist. CBT helps you tackle negative thinking, false beliefs and helps you find ways to manage and change them.
Psychiatric Medication – If your symptoms are very distressing & if medication is an option you prefer ,  you may be referred to a psychiatrist . We refer to different psychiatrists depending upon what your unique needs are . We are more than happy to coordinate care with your doctor as well.
Individualized Approach – Natural and supplemental treatments, such as exercise, meditation, lifestyle changes, medical marijuana and nutritional changes may be advised in addition to CBT .
Medical Marijuana as a Substitute or Used in Conjunction with Medication
According to the most recent research, medical marijuana may act as a replacement for some psychiatric medications. Preliminary studies supports that medical marijuana helps with anxiety, depression, trauma and addiction symptoms. It also shows potential for reducing your cortisol, the hormone that indicates how stressed out you are.
Screening Tools
If you are not sure if you might have either condition , or have never been diagnosed, you can always do a screening tool prior to assess the likelihood of having PTSD or Opiate Use Disorder.
Potential Side Effects of Medical Marijuana
While it has many benefits, it may also have some side effects. When you look at the pros and cons of marijuana, you need to look at it holistically to better understand it's nuances. Also keep in mind if you do experience side effects, there are ways to reduce them :
Red eyes
Hunger
Respiratory issues
Drowsiness
Thirst / Dry mouth
Giddiness
Insomnia
Uneasiness / anxiety
How to Start Medical Marijuana Assisted Treatment
If you would like to pursue medical marijuana after reading this page and feel like you have one of the qualifying conditions, schedule your initial evaluation with us . Our goal at Makin Wellness is to help get you the right information  in order for us to make the right decision together. We will work collaboratively with you to help set you up for success and treat your trauma or addiction.
About Makin Wellness :
Founded in 2017 , Makin Wellness is Pittsburgh's premier therapy and coaching centers located in Downtown, Pittsburgh and New Kensington, PA. The company's mission is to help people heal and become happy again. Makin Wellness specializes in depression, anxiety, addiction and relationship counseling. Schedule your free consultation with Pittsburgh's best therapists and counselors to begin your wellness journey today!
Disclaimer:
Getting an evaluation at Makin Wellness does not guarantee you will have or be diagnosed with PTSD, Anxiety  or Opioid Use Disorder . We are able to provide ongoing treatment in all of our offices and via telepsych. For those struggling with Opiate Use Disorder, you may qualify if conventional therapeutic interventions are contraindicated or ineffective, or for which adjunctive therapy is indicated in combination with primary therapeutic interventions. We are not certifying physicians for medical marijuana in the State of PA. We are able to evaluate, diagnose and provide treatment for mental health and addiction conditions. If you fit criteria for PTSD , Anxiety or Opioid Use Disorder , you would still need to see a certifying physician after the evaluation in order to get your medical marijuana card. Cannabis is still considered illegal under federal law. Please refer to the Pennsylvania Department of Health or contact us if you have any additional questions. Anxiety is not a qualifying condition as of July 20th, 2019.
Start healing today. Call us at # 412-532-1249