7% of adults in the US have been diagnosed with Social Anxiety Disorder.
Even if you haven't been officially diagnosed with this type of anxiety, there's a chance you know the feeling all too well. You've experienced a knotted stomach, sweaty palms, and racing thoughts while in public.
Spending too much time in your home during the pandemic has made it harder for you to go back into the public and your job. Find peace in knowing there are plenty of jobs for people with social anxiety.
That's right! There's hope on the horizon so make sure to keep reading. We've provided a list of jobs to look into and tips on managing your anxiety.
Things to Look For in a Job
Before you start peeking at specific jobs near you, there are a few things you can look for to aid your search. (Keep in mind these are general suggestions and everyone experiences social anxiety differently.)
Look for flexibility in your work schedule. While each job will have a list of set expectations, search for jobs that allow you to have a hand in creating your weekly structure. Having a strict set of hours causes anxiety for many individuals.
Keep an eye out for jobs that give you personal space. Even if aspects of your job are working with other people, find something that also leaves room for you to work alone. This can be time for you to quietly sip on tea and knock out tasks.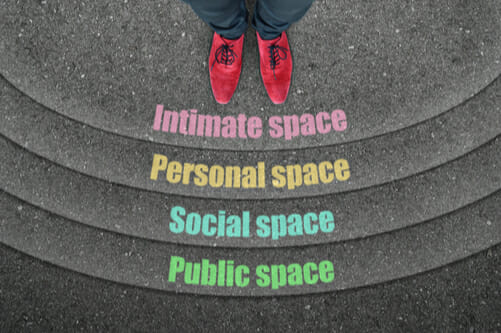 Work towards a job that complements your skills and passion. When we aren't emotionally invested in our job, we can have anxiety about showing up. Find a job that encourages you to be the best version of yourself.
As obvious as this tip is, find a job that offers a good amount of PTO and personal benefits. Knowing you have the window for a mental health day is comforting.
Finding the Perfect Job
We can't point out exactly where to go, but we'll do our best to help. When reading this list of jobs, it's important to remember you don't always need a college degree to find a job that works for you.
Many jobs only require technical program completion or minimal training. Because of the major shift to technology during the pandemic, many jobs offer online training from home.
Blogging and Writing
One of the best jobs for those with social anxiety is a writing or blogging job. If you have writing skills, why not apply? Even if you don't, many of these jobs will train you.
Most writing jobs are freelance so you're able to create your own hours. This means you can sleep in late and work at night. If you do wake up feeling lousy, you have the freedom to take the day off!
Search for SEO companies hiring writers, or you can contact different blogging sites about any writer spots they have open. You'll typically need a small portfolio so start practicing now.
Graphic Designer
Take some courses in graphic design, and put your skills to use! You might even consider enrolling in a local university or technical school to earn certifications.
You'll be able to use your creative and technology skills, and you won't have to chat with others too much. Many graphic designers work in small design studios or from the comfort of their own homes.
While you take classes, download a few design software programs to start practicing now.
Dog Trainer or Groomer
Interacting with dogs is much easier than chatting with humans. They tend to be much kinder. Plus, they won't judge you if you do feel a panic attack coming on.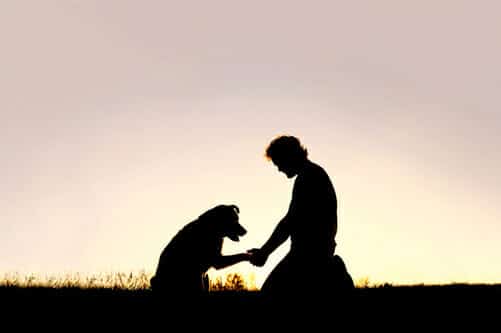 If you do want to become a dog trainer, start by training your dog first. This will help you get the hang of it. You can start shadowing other dog trainers once you're comfortable with some tricky commands.
Earn dog training certifications before building a clientele. While you won't have to deal with many humans, you'll need to be prepared to work with nervous or aggressive pups.
Does dog grooming seem more like your style? Sign up for training courses, or attend a nearby grooming school.
If neither of these calls out to you, try making money by dog sitting for friends and family. You can even advertise your services around the neighborhood!
Grocery Store Stocker
Because most stockers work overnight at grocery stores, this job is perfect for anyone with social anxiety. You'll face minimal people, and the job doesn't require any specialized skills or training. The only thing they'll need from you is the ability to lift some heavy boxes.
Instead of stocking the shelves at a grocery store, you can also try shopping for other people. Sign up to do grocery deliveries through apps such as Instacart or Shipt.
Artist or Gallery Manager
Tap into your creative energies, and start creating and selling your work. You won't have to suffer from boredom again!
Dive back into the painting projects you've put off for way too long, or start back with making custom dresses. Try your hand at portrait photography and make money from graduation, engagement, or newborn shoots.
If you're going to start selling your work and creative services, make sure you have social media accounts to promote yourself. Use these platforms to showcase your portfolio, connect with buyers, and interact with other artists.
Many people love art but aren't sure how to make it. Look into becoming a gallery manager. You won't have to chat much with clients, and you'll be in a serene environment all day.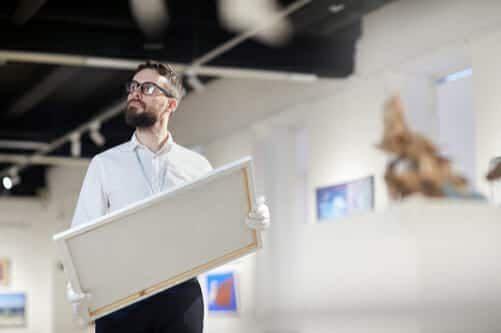 The post-covid world has definitely changed how the world operates, especially larger galleries. Now there are limits on guests allowed, and some galleries are even run completely online. Sounds perfect, right?
Business Owner
Before you go back to work, why not create your own work? Be your own boss, and start a business.
We know it's easier said than done, but it's time to be the entrepreneur you've always wanted to be. You may have to work elsewhere for a bit to support the business, but you'll be able to quit your job soon enough.
Write down your business idea, develop a mission statement, and start chatting with investors. Eventually, you'll be able to make your own hours and build your own team.
Librarian
A library is a place many come to in order to find some peace and quiet. It's relaxing being able to browse the books in silence.
Because libraries are so great for people with social anxiety, why not work at one? You can help out at the front desk, assist customers one-on-one, and restock the shelves.
Take your librarian job to the next level by investing in a Master of Library and Information Science degree. Some libraries even pay for their staff to go back to school for this degree.
Nanny
For many people, their social anxiety surfaces in large crowds but not in home settings. Look into being a nanny for a family if you don't mind human interaction but want to avoid large offices and crowds.
Get started by taking a nanny training course. Yes, these do exist!
You should also become CPR certified and start building your experience. Offer to watch your friend's kids or volunteer at your church's nursery. Many parents require experience before they hire you.
A Rideshare Driver
Especially if you live in a busy city, you can make great money being a rideshare driver. You'll only have to chat with a few people at a time, and you create your own schedule.
Look into rideshare platforms such as Lyft and Uber. When you apply, they'll take a look at your driver's history and set you up with a drug test. Make sure you're refreshed on your road rules!
If you live near a major airport or attraction area, check out your local luxury taxi and limo services. You could be driving in style.
Virtual Assistant
Large handfuls of business owners, influencers, and local high-profile individuals are searching for virtual assistants. There's plenty of money to be made in this line of work, and you won't have to step into the office.
Your work may include running errands, creating notes, filing virtual folders, or setting up travel arrangements. It'll depend on the individual you're working for.
Because most of these tasks can be done online, you may not even have to live near your employer. Start asking around for references, and sharpen up your administrative skills.
Janitorial Staff Member or Home Cleaner
For those physically able to stand and move for long hours, cleaning is a great job to escape the pressure of having to chat with people.
If you end up working somewhere like a hotel or condo resort, you'll be cleaning the rooms while they're empty. The individuals cleaning homes will only have to communicate with the homeowners.
Tutor or Virtual Teacher
Do you have plenty of knowledge on a subject that you don't know what to do with? Become a tutor or virtual teacher.
Tutors work one-on-one with students, and virtual teachers typically only work with small groups online. You may not even have to leave your home with these jobs.
Apply to be a tutor at your local university, or start your own tutoring business at local coffee shops and bookstores.
Things to Keep in Mind While Job Searching
Job hunting is overwhelming and can oftentimes feel defeating. It's not an easy process, but there are things you can do to keep confident and cool during your big search.
Remember closed doors lead to open ones. You may not nail every interview or application process, but that's okay. Recognize your disappointment, and pick yourself up to try again.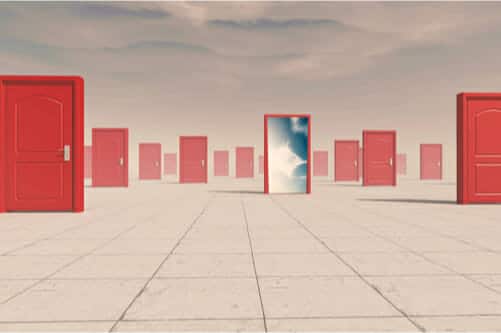 You may also have to start somewhere you aren't thrilled to be to move up to the position you want. Unfortunately, many jobs put employees to the test before allowing them to step into the role they desire.
Maintain your self-soothing practices as you job search. Set a goal to apply to a certain number of jobs per day, and set aside time to relax and regain yourself.
Managing Your Social Anxiety at Work
If you aren't able to find a new job right now, there are a few things you can do to better manage your social anxiety at your current job.
One of the most important steps to take is finding a therapist or support group. This type of support will allow you to vent outside of work, and they can provide useful strategies to employ at the office.
Make a few friends at work if you can. Having someone you trust in your vicinity is helpful. You'll also have a friendly face to look to if it's a rough day.
Develop self-care practices outside of your workplace. Putting healthy routines in place will provide support for you as you continue through the week. Pledge to go to the gym a certain amount of times per week, or meditate every morning before getting dressed.
Chat with a psychiatrist about the possibility of medication. Many people are able to take the edge off of their anxiety with the right prescription.
Lastly, develop a safe space at work. This safe space can be a calming image you've printed out, or it can be taking a walk to your favorite secluded outside bench.
The Best Jobs for People With Social Anxiety
After spending so much time inside during the pandemic, going back to the office sends some people into a panic. Look at the above best jobs for people with social anxiety if you're wanting to give yourself a refreshing change of pace.
If you're creative, try selling your own work or being a graphic designer. Be a nanny or virtual teacher if you enjoy working with kids. You can even check to see if your local library or grocery store is hiring!
Are you in need of help with managing your anxiety? Check out our counseling services and helpful resources. Once you're ready to take your first big step towards relief, refer to our scheduling information.