Online counseling is one of the best ways to help you heal and become happy again. Our licensed professional counselors offer evidence-based therapy for depression, anxiety, addiction, anger management, nutritional counseling and court ordered assessments.

Or if you just need to talk, we are here for you.

Read on to learn more….

What is online counseling?
The best online counseling provides a 100% private and secure mental health treatment option using the internet. This can be done using a computer, laptop, tablet, or phone- any device with access to the web. Online counseling can be a comfortable and convenient way to allow yourself the opportunity to speak with your therapist in a familiar and private setting.
 During your session, you can choose from a variety of methods to speak with your therapist, including:
All forms are valid options and can be helpful in various forms of treatment including depression, anxiety, panic attacks, and many other ailments.So, any provider you choose will be a licensed mental health care professional. They will have endless hours of hands-on experience and the expertise required to diagnose and treat you effectively. It's important to receive therapy that works for you! 
You can search our network of providers here or call to have an expert personally match you with the best therapist to fit your specific needs. All Makin Wellness counselors are highly qualified professionals who will provide the quality counseling you deserve. 
We know there can be differences between online and personal sessions. We recommend looking through all of our bios to get to know your support team, being mindful of the providers you feel speak to you. It is important, above all else, that you feel comfortable with your counselor.
Continue on to meet our team…..
What are the benefits of counseling online?
Convenience: Online counseling services can fit any circumstance because you do not have to be there. Plus you have the ease of changing how you speak to your counselor, even at the last minute. Most people don't work a 9 to 5 job anymore and even if you do, sometimes you just need a little flexibility. Our counselors are here to work with you, no matter what your situation may be.

Fits your schedule: Counseling that can be done from your phone, can be fit into the tightest, most chaotic schedule. Maybe you're a stay at home mom or you frequently travel, online therapy can relieve the added on worry of having to "fit things in" to your schedule. You deserve to live your happiest life. This option gives you the opportunity to never cut yourself short.
Transportation issues: Transportation can be an issue for lots of reasons. You might be out of town or simply choose not to drive. Whatever the circumstance, online therapy is available for those who aren't in a position to go in person.

Disabilities: If you have a physical or emotional disability, we understand. It can be hard to get places if you aren't comfortable or need help. Speaking with an online counselor is a part of how Makin Wellness tailors your therapy to fit your needs.

Social Anxiety: On every level, social interactions paired with anxiety can make it terrifying and sometimes impossible to talk face to face. Speaking to a licensed mental health professional online or through email can be exactly what you need to build yourself up to a place where you feel comfortable enough to speak in person. Even minor anxieties can be addressed.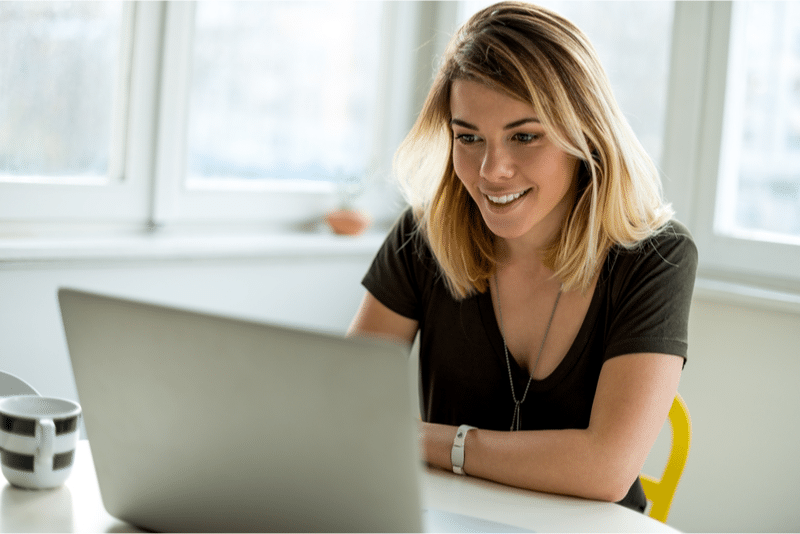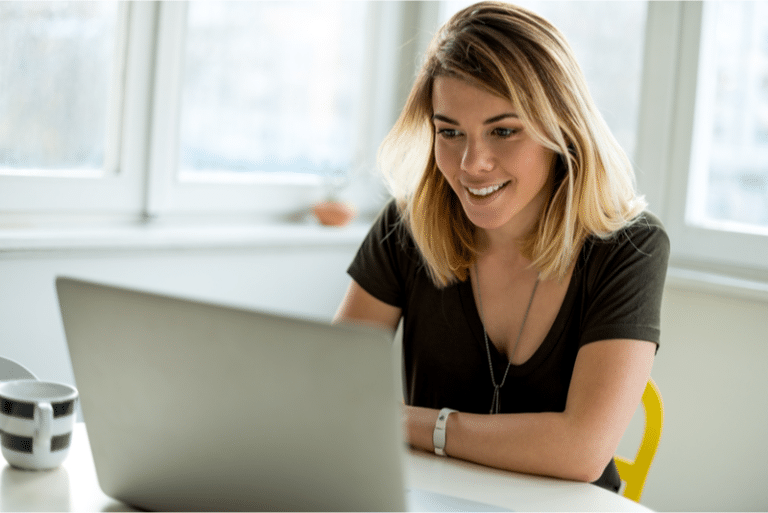 Social distancing: The COVID- 19 pandemic has swept across the world and changed the way we do things. The way we live everyday life. After all is said and done, we can't be certain how much things will change or stay the same. But we do know that we will be here for you either way. 
For some of you, it never mattered to begin with. Social distancing was already your way of life and to that we say, "Have it your way! You are welcome too!". It is our utmost goal to make you feel comfortable and safe. No questions asked!
Sara Makin on Building Resilience
Building the resilience of your nervous system is a key to healing and surviving the pandemic. Sara Makin runs the highest rated mental health and coaching…..
Sara Makin on Building Resilience
Building the resilience of your nervous system is a key to healing and surviving the pandemic. Sara Makin runs the highest rated mental health and coaching…..
How can I talk to a counselor online?
Doing your research is always the best bet when it comes to online counseling. Knowing your therapist is a licensed professional counselor with credentials is crucial to making sure you receive proper mental health care, no matter how minor. Once you decide on a counselor, all you have to do is reach out to them and make the proper arrangements to start your individualized therapy.
Makin Wellness has a highly qualified team with years of experience dealing with depression, anxiety, eating disorders, PTSD, social isolation, among many other emotional ailments. We invite you to call or email our office to speak with one of our online therapists.
Is online counseling accepted by insurance?
We are so happy to say YES! Online therapy and online counseling services are now accepted by numerous insurance plans. Some plans are even offering $0 copays through the novel coronavirus, COVID- 19 crisis. 
Makin Wellness is excited to announce we offer these insurance perks through CHIPS, WPEE, and the following :

Is online counseling effective?
At Makin Wellness, we feel that the quality of our therapist/client interaction is of the most value, regardless of what platform we use. Great therapy online can be equally or even more effective than traditional office sessions, depending on the person.
Here are some studies that show how effective online therapy can be:
In 2014, The Journal of Affective Disorders published research stating online counseling shows the same amount of improvement for depression as traditional face to face sessions. 
Another 2014 study, published in Behaviour Research and Therapy found that cognitive behavioral therapy was effective online in the treatment of anxiety.
For a study more current, the Journal of Psychological Disorders published a study that states that online cognitive behavioral therapy is, ""effective, acceptable and practical health care." 
C

an anyone get online therapy?

 

Yes. Any one can receive online counseling. We welcome adults and teenagers, people from all backgrounds, and anyone else willing to change their lives for the better. If you do not have access to the internet, we also do telephone sessions. Online counseling can be great for all types. 
Is online counseling effective for teens?
Yes. Speaking to an online therapist can be just as effective for teens as it can for adults.  Some teens even prefer the texting method to other methods. But that probably doesn't surprise you.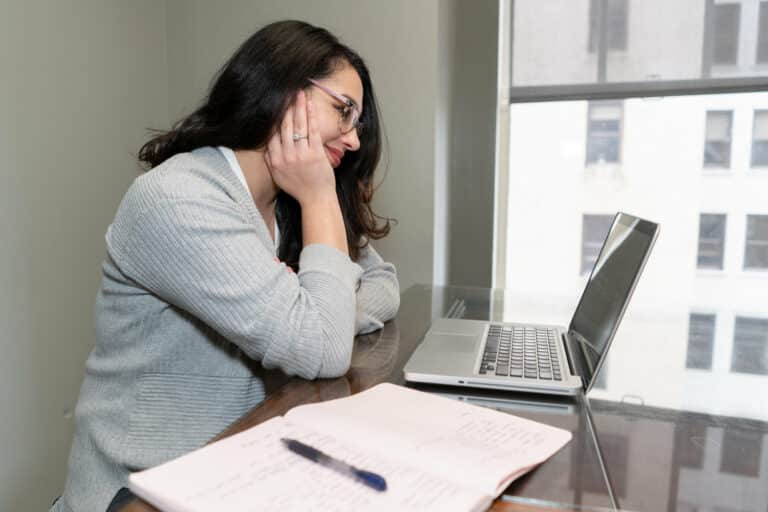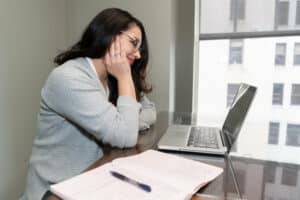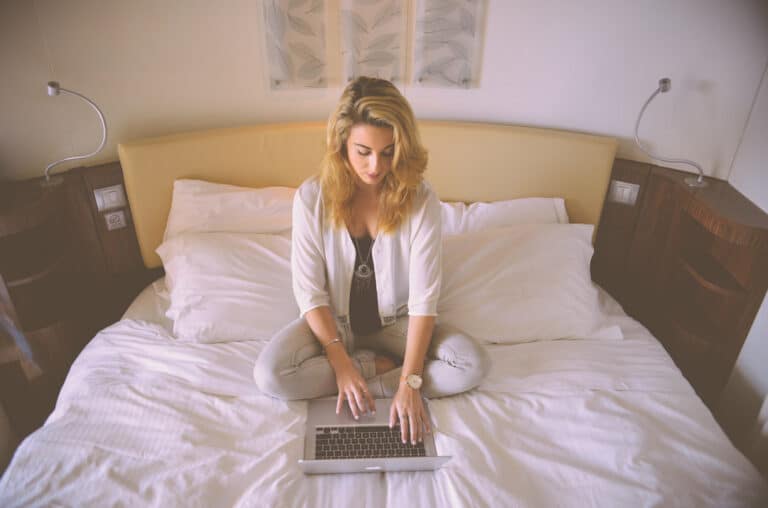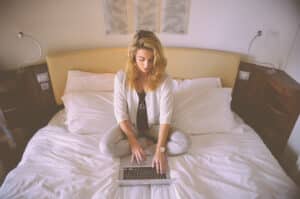 About Makin Wellness Online Services
Makin Wellness is a therapy and assessment center. With our growing presence in online therapy and counseling. Our therapists have worked and dedicated their lives to helping you heal and become happy again. They have experiences in all fields of mental health care, which means you're choosing from seasoned mental health professionals who know how to help you.
Makin Wellness Online counselors are the best at what they do. Our providers offer counseling in:
depression
anxiety
eating disorders
life transitions
bipolar disorder
PTSD
grief and trauma
addiction
couples counseling
any other emotional disturbances you may be feeling
If you are living with a mental illness or just need some one to talk to, we are here to support you. Counseling can help give you the coping skills you need in life and the shoulder you need to lean on in private.
Start healing today. Call us at # 412-532-1249