If you've never had cabin fever before…welcome to the club!! Now we can almost all definitely say we have something in common!!!
We have definitely all heard the term 'social distancing'. We avoid going into crowded public places, limit the number of people in a gathering, avoid shaking hands, hugging, and anything else that involves touching one another. We stay home and only go out when necessary.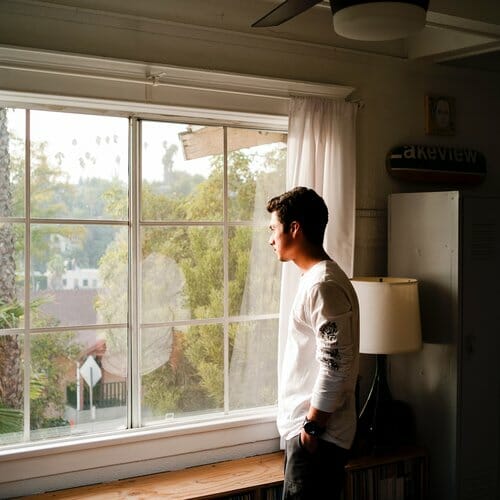 As humans, we need social interaction.
What they don't talk much about is cabin fever and how easy it is to develop. So today we will do just that.
Now, as of March 23rd, 2020, many of us are being told by PA's Governor, Tom Wolf, we must stay home unless it is essential until April 6th, maybe longer.
For some this may be an easy feat, while others may find it difficult to stay home and may even begin to face cabin fever – a sense of restlessness, anxiety, and boredom that comes from staying indoors for a long period. To help ease this cabin fever, we've included some of our favorite ways to soothe our minds and keep ourselves busy and positive.
10 Ways to Overcome Cabin Fever
Go Outside
Take a Virtual Tour
Video Chat
Learn a New Language
Read
Write
Create
Bake
Spring Clean
Meditate
Go Outside, If Possible
Even though we are being told to stay home, that doesn't mean we can't spend time outside – especially if we have a front and/or back yard. Try to spend at least an hour in your yard each day. Fresh air will combat the isolation that comes with being stuck indoors. If you have equipment, spend some time playing catch with a baseball or football, or play a round or two of basketball. You might also sit outside to work or eat. You could even sit outside at night and stargaze. Sky is the limit!
Beat Cabin Fever with a Virtual Tour
This may not sound like a great cure for cabin fever, but staying inside, cooped up for hours on end is boring. No one wants to see the same old walls and decorations day in and day out. Museums and zoos from all over the globe offer virtual programs, where you can visit some or all exhibits. So you never have to leave your home! With no one around, the animals are bound to be wild, so there are plenty of adventures to watch.
Some museums and zoos that offer virtual tours include:
The Louvre
The Smithsonian
NASA
The Houston Zoo
The National Aquarium
Monterey Bay Aquarium
Video Chat with Friends and Loved Ones
Social distancing and staying at home doesn't mean we can't socialize with other people. In actuality, not socializing takes quite a negative toll on our mental health. Instead of completely cutting yourself off from the world, take time during the day to video chat with friends and loved ones. Not only will it leave you smiling, but it will brighten someone else's day as well!
Learn a New Language
Have you ever wanted to learn a new language but couldn't quite find the time to do so? Take advantage of your time at home by dedicating some time to learn that new language! You can learn a variety of languages online via platforms such as Duolingo, Rosetta Stone, and Anki. From French to Italian to Russian or even Hawaiian, you can cross this off your bucket list!
Read a Book
No matter the genre – whether it be an autobiography, a romance novel, a book of poems, or even a self-help book – reading is a great way to pass time while being stuck at home. Dig out that old book you never had the chance to start or finish or head to your local bookstore's website to buy a book online! Sit outside and enjoy the sun and good weather while you take your mind to new, far-off places.
Write
Whether it be a poem, a story, or even just a journal entry, writing is a fantastic way to get our feelings down on paper and keep ourselves occupied. Take some time to sit down and do a bit of creative writing if you get the chance! You might find that you really enjoy the activity, and even if you don't – you don't have to share your work with anyone else. Regardless, writing passes the time and allows us to conceptualize thoughts we otherwise might not have been able to, and it's a great way to get our creativity flowing every now and again!
Create
Art is another amazing way to get our creativity flowing and keep ourselves in check with our minds. No matter the platform – paint, sketching, photography, music, or so on – creating anything keeps us busy, eases our minds, and puts us in a better mood. Try following along with a Bob Ross video, having a mini photo shoot with your pets, or even getting in touch with your inner child by creating a baking soda and vinegar volcano to pass the time and put a smile on your face!
Bake or Cook
Buying pre-made food and prepacked goods is certainly easier than cooking or baking, however nothing beats the amazing taste and feeling that comes with baking and cooking. Try passing some time at home by baking up some cookies or cupcakes and home-making dinner each night instead of ordering takeout or buying frozen meals. Not only will you feel accomplished, but your body and mind will begin to feel a lot better!
Spring Clean
Now is the perfect time to begin spring cleaning. We are moving in to the season stuck indoors. So… why not? Take some time each day to deep-clean one room of your apartment or house. Discard and recycle things you don't use and donate the rest. Once the world begins to open back up again, wash and clean any clothes, games, and objects that can be donated and then drop them off at a local shelter or donation drive! Spring cleaning not only keeps us busy, but also leads to a clean house – which can ease anxiety and boost mental health!
Meditate
Meditation is more than just setting aside a few moments to breathe every now and again. Instead, it allows you to spend time training your mind for increasing awareness. You can take a few minutes to step back from your current surroundings and focus on yourself. Follow along with a YouTube tutorial a few times a week to ease your mind and soothe your pandemic-based worries.
We Are Here For You
We understand how frustrating and unnerving it can be to be stuck inside all day, especially now, in the time of pandemic.
But we would like to invite you to take this time to reconnect with your passions.
Your family.
Your "self".
If you feel yourself feeling particularly stressed or anxious, or just want someone to talk to, reach out at (412) 532-1249 or [email protected] We will schedule an appointment with one of our amazing providers.
Although we are currently not completing in-office sessions, our providers are more than happy to talk and guide you through your healing journey via virtual HIPPA-compliant and insurance-accepted sessions!