You might be wondering how to talk to a loved one about an opioid addiction. This is something, as a therapist, that I deal with frequently.
In this video today, I am going to talk about just that. Ways to speak your concerns to a person you see in a downward spiral.
What is opioid addiction?
Opioid addiction occurs when someone develops a dependence to opioids.
There are a lot of different opioids out there, but the most common ones are Heroin, Fentanyl, and prescription pain killers.
How common is opioid addiction?
In 2017, an estimated 1.7 million people in the United States suffered from substance use disorders related to prescription opioid pain relievers.
Heroin and Opiates
Prescription pain medicines such as OxyContin® and Vicodin® have effects similar to heroin. An estimated 5% of those who misuse these pain medications switch to heroin and about 80% of people who used heroin, first misused prescription opioids.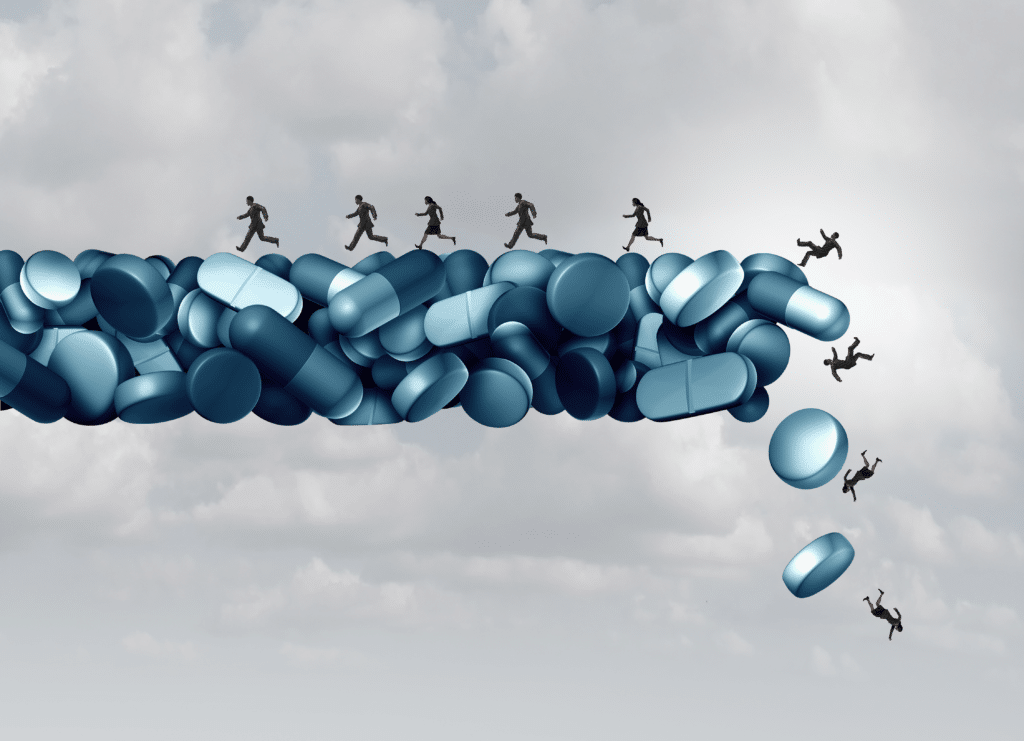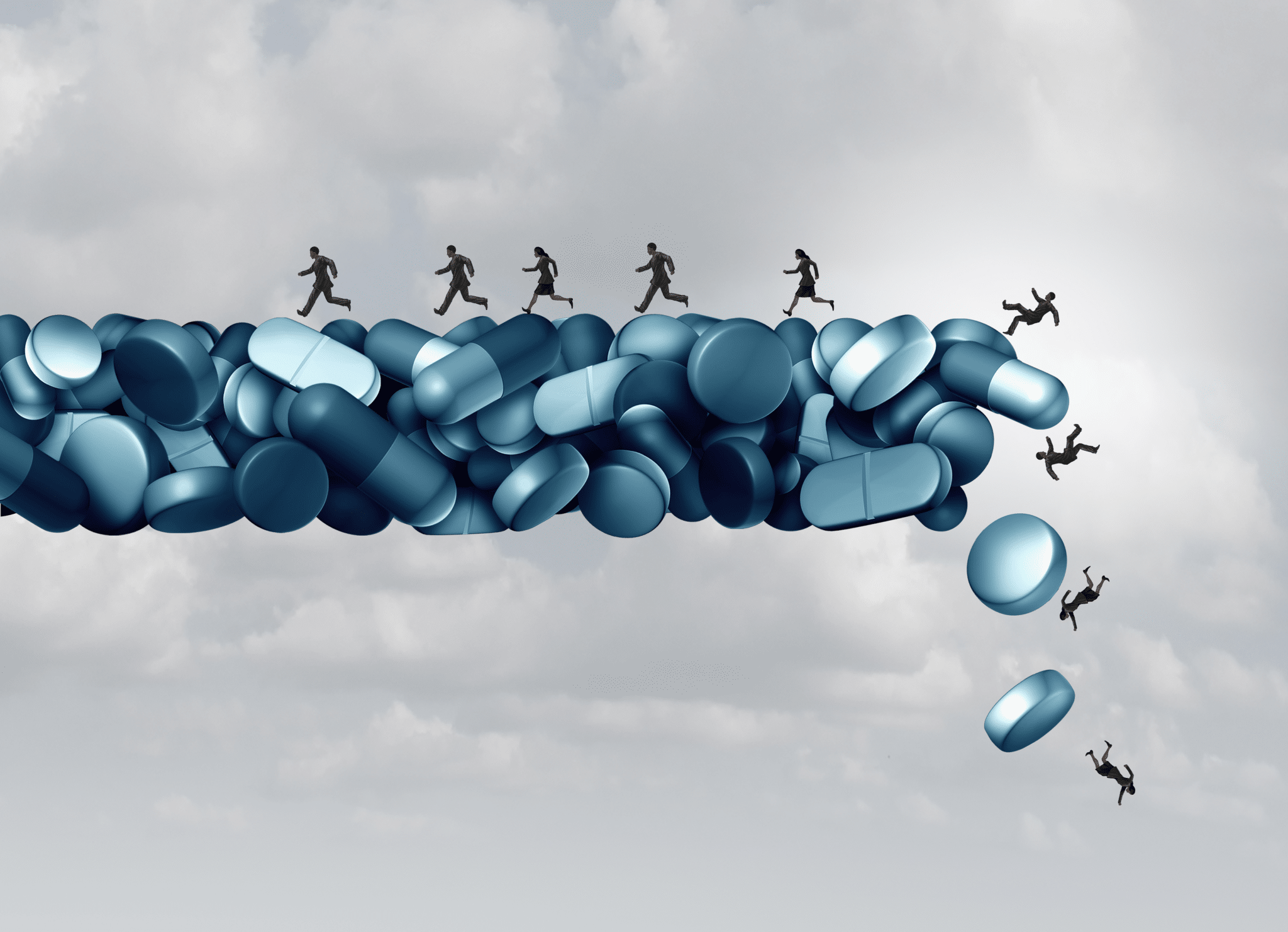 However, approximately 23% if individuals report heroin as the first opioid they used on a regular basis.
This tangled association feeds into itself with prescription drugs being highly available.
So how to work with opioid addiction and dependence?
The most important thing is for the person who struggles with opioid addiction or opioid dependence is for them to get help.
If they are actively using, they will need to go through a detox program and be in some form of rehab in order to do so safely.
If this person is in recovery but is not seeking outside help, it is imperative to find help in order to stay sober. Having multiple support systems and therapy to cope can be the maker as opposed to the breaker.
Outpatient counseling or outpatient virtual counseling is typically very effective.
So, what do we do about this epidemic?
Addiction and, in particular, opioid addiction continues to grow year after year, but since Covid-19 , there has been an uptick to this already existing pandemic.
The most important thing that we can do is develop skills to help to cope with challenges that have happened in our past and in our present. Not letting ourselves drown in the cabin fever or boredom.
Many times, those who turn to alcohol, opioids, or other substances are bottling and masking their emotions.
Building the necessary mechanisms to properly deal with emotions and experiences is the most proactive way to not let yourself fall down these types of rabbit holes.
Another thing to remember, is that when you use opioids, yes you are "numbing the pain" but it only lasts a short while.
The true root of the pain is still going to be there and the only way you can heal from it is by going through treatment, whether it is online, outpatient treatment or checking into a facility.
Does a gradual discontinuation of opioids work?
This is a very commonly asked question, and it is different for every single patient.
We recommend that if you or some one you know is using opioids and want to quit, please contact an addiction treatment center that can help you detox.
Here are some great places to assist in starting your journey:
Do not try to gradually discontinue opioids on your own. It can be life threatening.
You need medical support while you are detoxing and while you are transitioning off the drug.
Opioids in America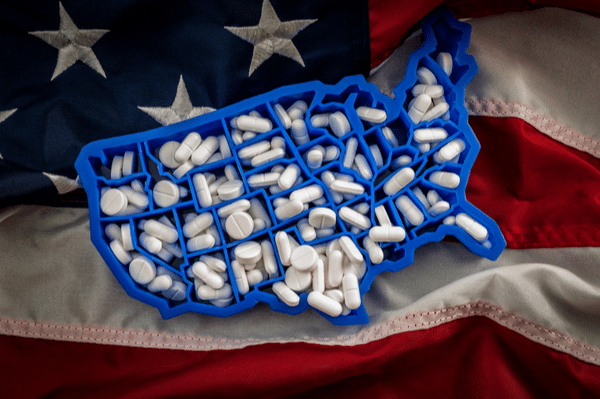 Opioid addiction in America is truly heartbreaking. We are a country that struggles so severely and the only way we can heal from this and move forward is through seeking effective treatment.
Treatment for opioid addiction
Online counselors can help you stay in recovery if you want to continue to abstain from using opioids.
If you are still using, please call a rehab center today.
If you are struggling to find the right addiction treatment center, a scheduled session with a counselor may be the answer. They will happily give you a referral for various treatment centers that are in network with your insurance, if you have insurance, and will guide you from a safe place.
So how do I talk to my loved one about his or her addiction?
This is something we are asked every single day by clients and loved ones.
This is the million dollar question.
The biggest piece of advice that I can offer you is to share your genuine concerns and come from a place of caring.
Here are some other helpful thoughts:
Avoid talking about the stress they cause you. Lecturing will typically get you nowhere and they will most likely shut down.
Express your deepest care and concern for them in reference to their well being and overall health.
Share your concerns and make it about them, do not make it about you. These issues are best addressed once they have found a place in sobriety where they can face these emotions productively.
Ask for a crisis intervention professional to assist in these moments. They are trained professionals and will give you better chances of success in many cases. They are meant to support and guide your family and the afflicted until the time of rehab. They will mediate in time of conflict and work to simmer down escalated situations. At times, professional counselors or licensed social workers can also assist.
If you need help in this area and you live in Pennsylvania, you can call a Makin Wellness counselor or therapist at 1-833-274-4325.
Where can we turn to for help?
There are many different places, companies, and facilities you can go to for help.
If you or a loved one are struggling with addiction and you live in Pennsylvania, Makin Wellness can get you scheduled in with a provider or refer you to a treatment center that can help.
If you are outside of Pennsylvania and you have health insurance, look at the number on the back of your health insurance card, give them a call and they will give you a list of treatment centers.
Do your homework on treatment centers. There are a lot of options to choose from and not every center may be right for you or the person you are trying to help.
There are wonderful treatment centers available. Sometimes it takes a little bit of time to find the right one but once you do, you won't regret it.
For more information, please visit www.makinwellness.com/addiction-therapy/
If you have any questions, comments, or concerns, please be sure to leave them in our comments below and a member of our team at Makin Wellness will respond to you.
I hope you have a great day, and we look forward to connecting with you again.