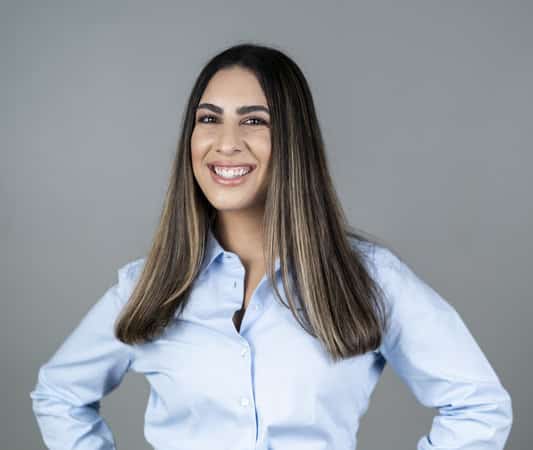 Not currently Accepting New Patients
With countless successes, Sara Makin continues to reach people worldwide with scientifically backed approaches to mental health, helping people heal and become happy again…..it's her purpose.
Sara Makin is the owner & founder of Makin Wellness , Pennsylvania's premier therapy & assessment centers.
Sara is a Licensed Professional Counselor with over a decade of experience in the psychology field and has worked in research, university and hospital settings before establishing Makin Wellness in 2017. While serving on the Duquesne Universities School of Education Alumni Advisory Board, Ms. Makin leads a team of highly rated and specialized providers that are devoted to helping people heal & become happy again.
Sara Makin has been featured in major media outlets including NBC, ABC, FOX, The CW, International Business Times, The Scientific Journal and hundreds more media sources internationally. She has been named a Top 100 Healthcare Leader (2019) & an Empowering Woman in Philanthropy (2018). Sara has been on the cover of Inspiring Lives Magazine , Dispense Magazine, Pittsburgh Avenue West and Steel This Magazine. Accredited with international and national #1 best selling author on Amazon for "Depression to Joy" and "The Happy Entrepreneur", Ms. Makin continues to spread her purpose of healing.
Sara is a recognized mental health care advocate and has successfully contributed to change policies and procedures regarding medical marijuana and online counseling.
Mental Health & Addiction Therapist
Depression, Anxiety, Addiction, Trauma, Medical Marijuana, Forensics, Family Issues, & Stress
"I would happily refer any of my family and friends to the wonderful therapists we have at Makin Wellness. They are all highly trained experts and absoluetly love what they do. I think you will love them too! "
I am grateful for Makin Wellness. My son was struggling in work and in his personal life. I suggested him to start going to therapy here and he did reluctantly. After the first session, he started to open up more and decided that he wants to make changes. It's been a few months now and he is a different person! He is so much happier and less stressed out.