"The scariest thing about distance is you don't know if they'll miss you or forget about you."

– Nicholas Sparks, The Notebook
Long distance relationships are hard. No scientific proof needed. It is undoubtedly true.
And nowadays, it isn't just because we are jet setters or have jobs that require travel. It is more common than ever- between spouses, college students, grandparents, and anyone vulnerable.
If you're finding it difficult to connect on a personal level, which is completely understandable considering quarantine, never fear!!!!
We have some great tips for maintaining long-distance relationships.
Importance of maintaining relationships, even long-distance
The human experience is exhilarating, beautiful…..and confusing.
One thing we do know is we need interaction. Without it we are lonely and we are vulnerable. We are not creatures of solitude.
While in quarantine, there are still ways to be able to maintain the relationships with those you are close with. At the very least, it will help you feel at ease when you are alone or worried about the world's current state. And lucky for us, tech has come far enough to help us along. We can reach out to friends, extended families, neighbors, and our far away loves.
Using tech to stay in touch
From texting to video chats, communicating with friends and family is easier than ever.
Texting is probably the easiest and quickest form of virtual communication. While we NEVER text and drive (LOL), we do allow ourselves to share pictures, links, videos, and sometimes deep thoughts. However, it is important that texting is not the sole form of communication between parties. It can be difficult for different tones and attitudes to register over text, potentially leading to misunderstandings. It is also good to save some points of discussion for future phone calls and video chats. Especially conversations of a more intimate nature.
When it comes to video chats, there are plenty of methods to communicate. FaceTime, Zoom, Duo, and Skype are all excellent options for "face-to-face" interactions. You can set up a time where you can chat with one or multiple people. And while chatting, you can play virtual games, eat a meal together, or just talk.
According to Medium, "On a video call, we receive a great deal of information by interpreting the other person's facial expressions, gestures, and body language. And in a time when we're worried about our loved ones, it can bring comfort to see them looking healthy and well."
Long distance relationships aren't a total breaker
Quarantine or not, many of us have to be away from our significant other. Either way, it doesn't have to be the death of your relationship.
Over half of Americans, 55% that have been in a long-distance relationship state their time apart actually made them feel closer to their partner in the long run, while seven out of ten said that they actually talked to their partner more during their time apart.
This is a time for you to "test" your ability to close the distance with communication and love.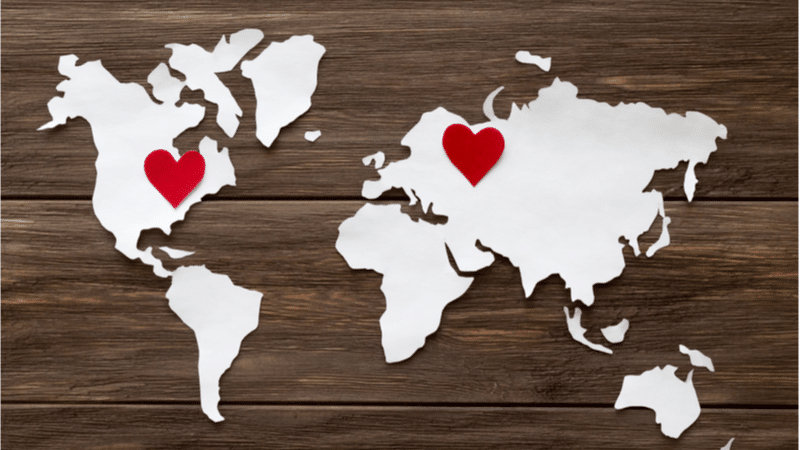 It takes commitment, trust, and effort from both sides. Despite all the challenges that come with being in a long-distance relationship, it is still possible to maintain a healthy rapport.
Distance creates desire. So, it is of the utmost importance to show your partner that you are still as invested in the relationship as you once were prior.
Here are a few tips to help you close the gap with your significant other:
Proper communication. The first, and most obvious way can also be the hardest part. Nonetheless, communication is key to any successful relationship. Be open and honest about how you're feeling and help each other work through the up and down emotions you might be feeling. The rough patches are bound to come, but must not be feared.
Consistent communication. Every couple days or even every day, depending on how long you and your partner have been together. Every couple is different, so do what you're both most comfortable with.
Set aside time. But don't forget to surprise. Being able to look forward to a planned call with your spouse or lover can create a good anticipation that builds until you see each other. It adds excitement and makes it that much more special.
It has been said that people can lose or gain attraction by tonality of voice, so remember to keep things light, upbeat, and happy.
Care for yourself. It is completely valid to feel concerned and depressed during this uncertain and might I say, scary time. Likewise, your distressed brain and depression can collude against you, calling attention to how your life has perhaps worsened. While you cannot control your thoughts, feelings, or the actions of others, there are coping strategies and ways to help you not feel so powerless. Click here to learn more.
Stay busy. Set a personal schedule and goals you'd like to accomplish. Be mindful, creative, and stay optimistic in addition to keeping in touch with others. Your outwardly modest efforts add up and can make a tremendous impact on yourself and your community.
Long distance relationships the "old fashioned way"
Another way to have more meaningful interaction is to do it the "old fashioned way" by writing letters to one another.
Writing a heartfelt letter is a memorable way to touch the people you love and confirms the importance of a relationship. It gives the recipient a tangible memory to be revisited.
Some ideas to get you started:
You can write about any romantic moments and memories you have shared.
Write about any new experiences, hobbies, or skills you picked-up, or any other stories you might want to tell.
Write about plans on what you can do once reunited. And don't be afraid to be intimate. Continue to build the need and want for each other.
"Open-When" letters. These are a collection of letters you can write to your partner. On each envelope, you can write a different circumstance in which they may open: "Open when…you first receive these letters", "Open when…you're having a bad day", "Open when…you're feeling lonely", "Open when…you need to know how much I appreciate you", "Open when…you want to think about memories."
These are just a few examples, but you can be as creative as your heart desires.
And this brings us to what may be the most important part…. The end.
The importance of the "END"
Having and set a clear "end date" in-site for when you will see each other again is crucial in communicating during a long-distance relationship. You mustn't leave yourself in limbo. You need to know you won't be left behind and vice versa.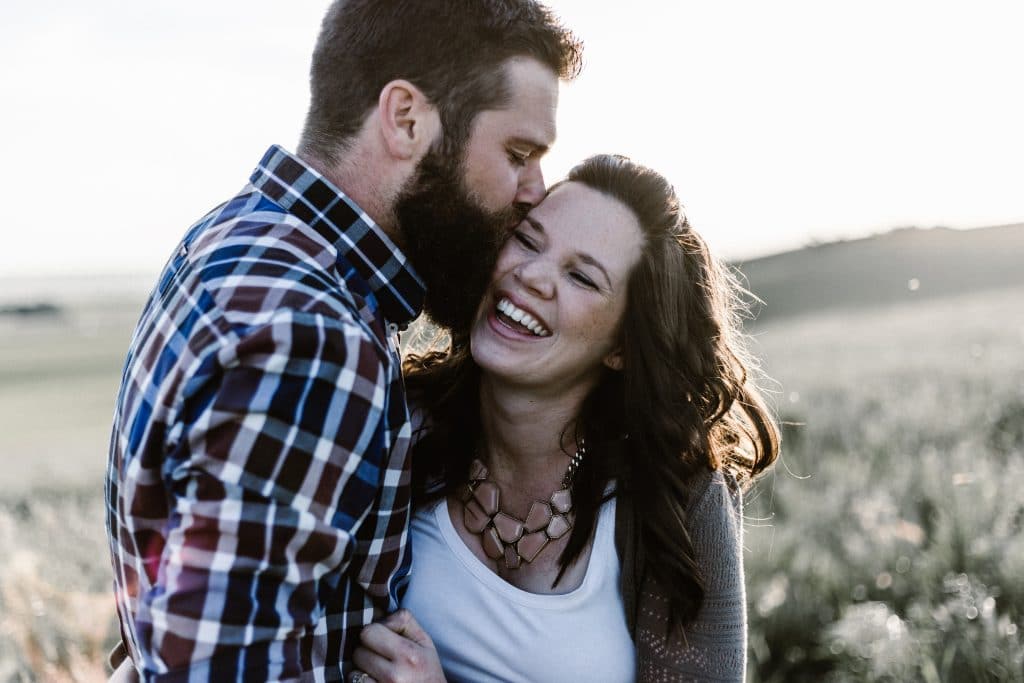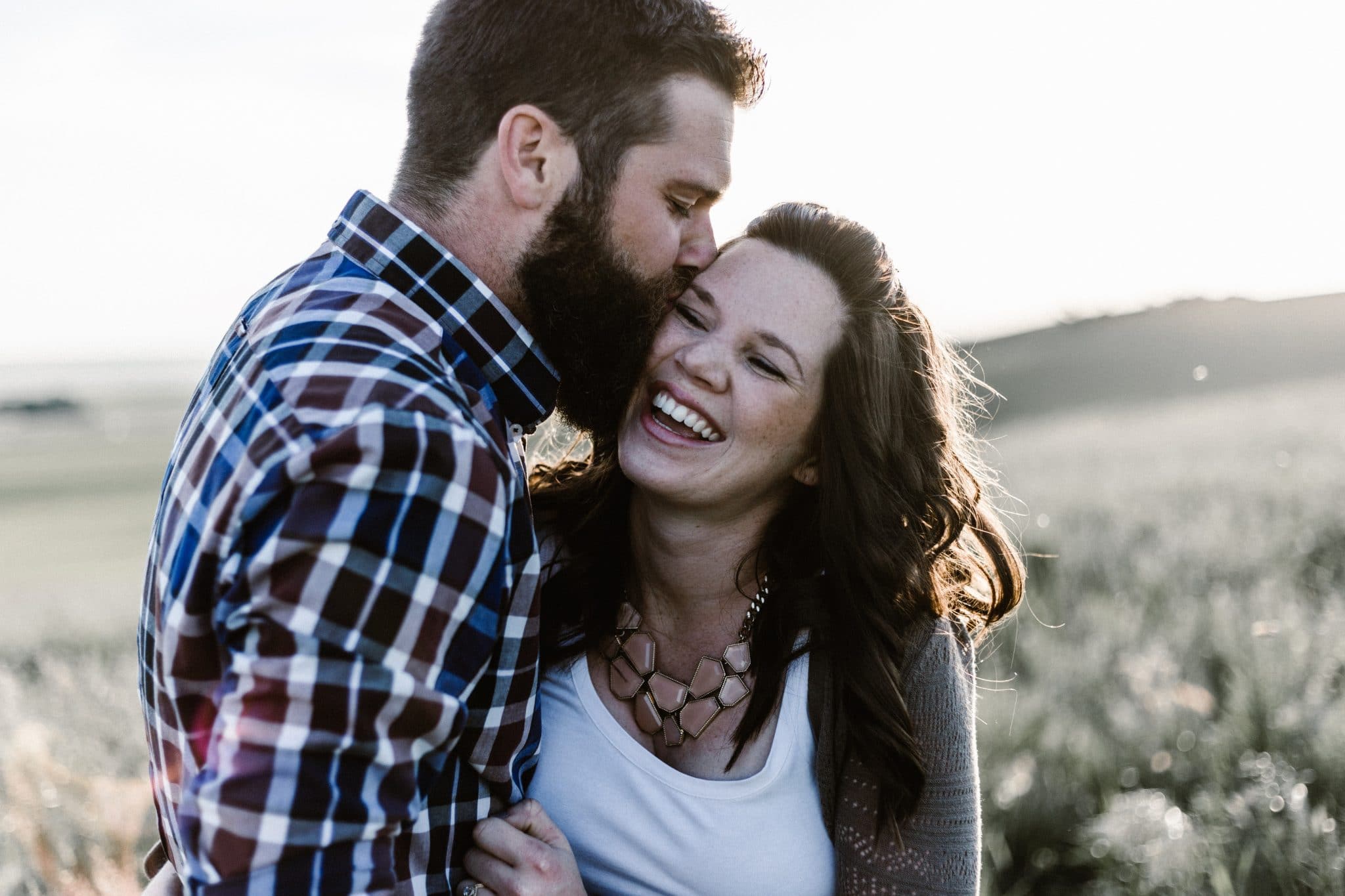 This is a good way to have something to look forward to and is a good way to start planning on what you two can do once you are together again.
It is very possible to maintain a healthy long-distance relationship. And as hard as it is, it's the response and mentality you have during this time that will help you get through this or not.
Take this time as an opportunity. Learn and grow and make the appropriate changes necessary to maintain. Overall, remember to look at the bright side of things and make the most out of this difficult situation.
Love will prevail.